The Yakima County Auditor's Office will follow its usual protocols to verify the signatures of the ballot papers for the Town of Wapato election this year, with staff confident that a rigorous process and highly trained employees will detect any irregularity.
Campaigning is well underway in Wapato, with campaign banners and signs posted throughout town. Six people have applied for mayor, and 21 people are running for six positions on the city council. Five of the council races and the mayor's position will be on the August 6 primary ballot, with the top two candidates from each race qualifying for the November general election.
The keen interest in the election comes as no surprise. The city faces several lawsuits and was the subject of a state auditor's office report in May that found violations of nepotism policy, ethics and town hall meetings, as well as the disregard for bidding procedures and lack of control over cash flow and finances which has led to a decline in the city's financial stability.
City administrator Juan Orozco resigned on Friday as part of a settlement offer proposed by state attorney general Bob Ferguson, who filed a lawsuit in June, saying Orozco had used his power to enrich illegally. Orozco stepped down as mayor in September 2018 and was almost immediately appointed to a newly created municipal administrator, paying $ 95,000 per year.
Several Wapato residents shared their concerns about this year's campaign on social media and before and after council meetings, highlighting questions about voter signatures in 2017.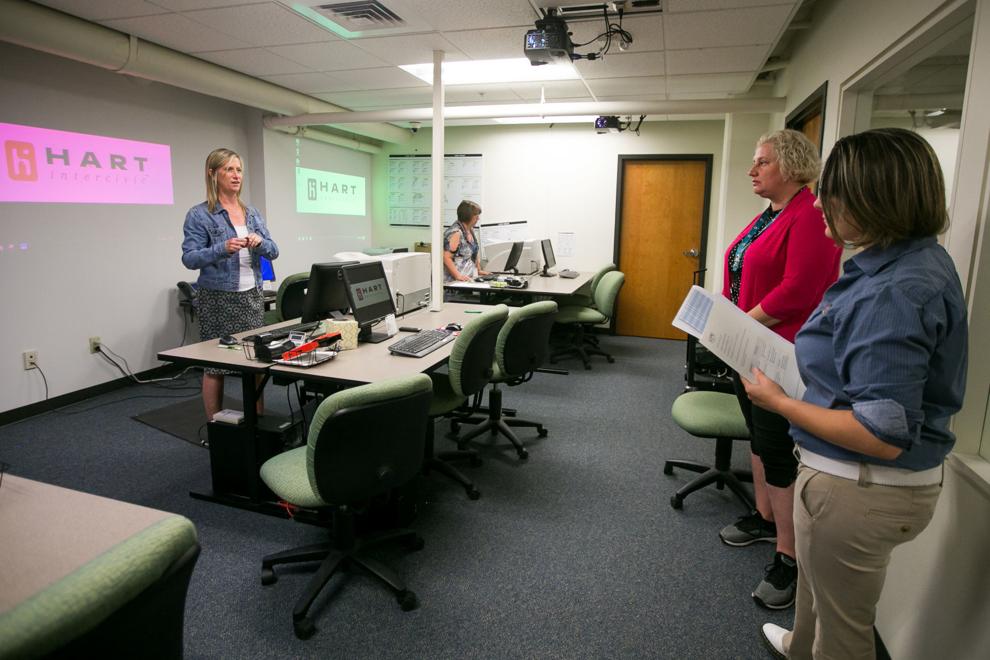 Yakima County Auditor Charles Ross said voters' signatures will be carefully verified as usual.
"We will not be making any changes to our policy or procedures on the possibility of something happening at Wapato," he said. "If there are any anomalies or problems, they will surface, and they will be seen by our staff trained to review the signatures."
Ballot irregularities
In the 2017 election that ultimately brought Orozco to power as mayor, questions were asked whether the signatures of registered voters matched those on the mail-in ballot envelopes.
If the signatures do not appear to match, they are sent to the Yakima County Election Solicitation Board for review. If the board determines that the signatures do not match, then staff ask the person to complete a "processing form," a document requesting voter registration information and the person's signature.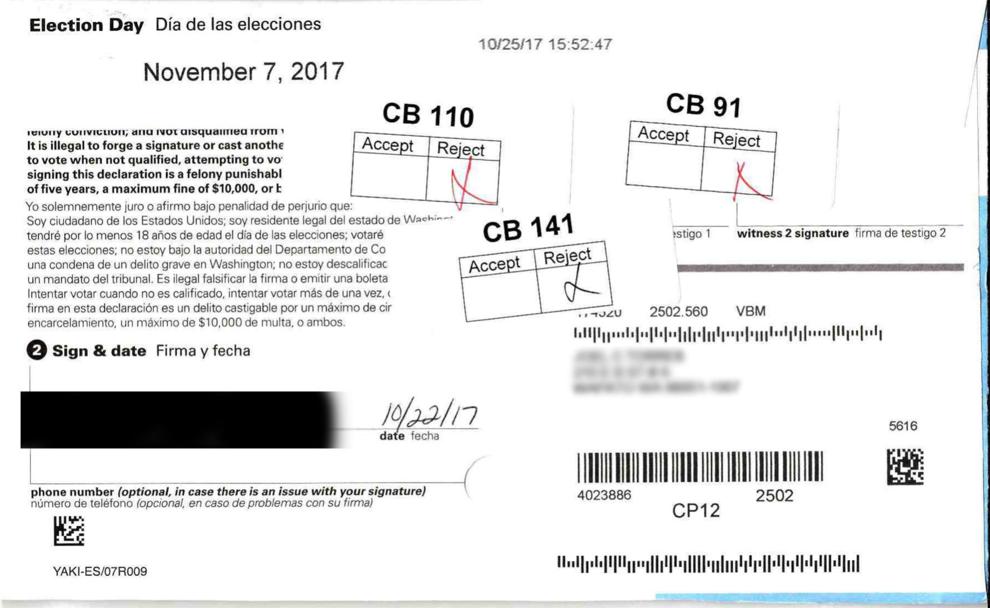 Ross said most voting irregularities are resolved with a single processing form: one person shows up at the county auditor's office, signs the form, and the signature matches.
An unusually high number of healing forms returned with signatures that still did not match. A second set of processing forms yielded matching signatures that could be counted, but others still did not pass auditor verification tests.
"We rarely see a lot of forms of healing fail, and we've started to see these abnormalities, and at a higher rate than ever before," Ross said. "We, from a data perspective, were saying it was weird, so we started calling people. "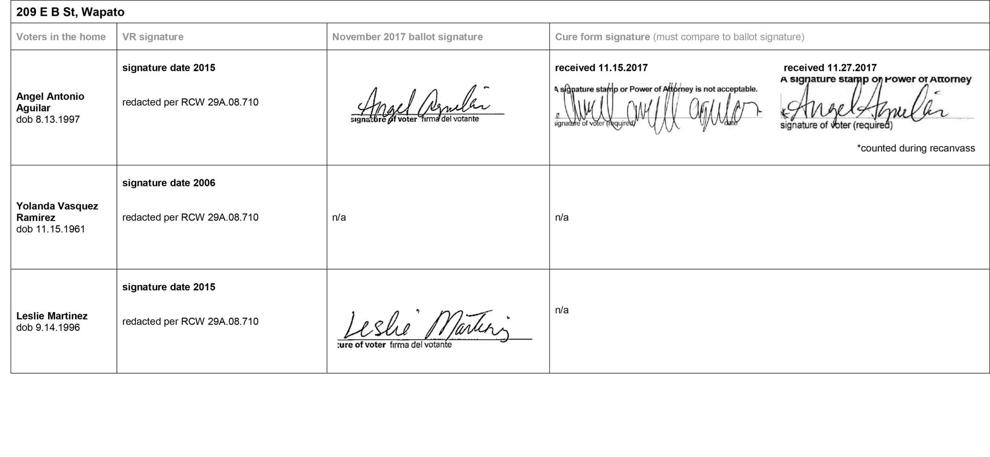 The office's verification efforts have rubbed some Wapato residents the wrong way.
"We started getting calls saying people were feeling harassed," he said. "They didn't understand why we were questioning the ballots. "
County staff explained that the signatures did not match and that they were working to ensure that the individual's vote would count. Ross also contacted the Secretary of State for an additional pair of eyes.
Community reaction
Hector Garza, who is pastor at Templo Cristiano in Wapato, lost the mayoral race to Orozco by four votes in 2017. He is not running for office this year.
"I have never commented on the elections in a negative way, but I was disappointed," he said. "If the county auditor had taken a little longer, then maybe nothing that happened would have happened."
Kiona Dick, a resident of Wapato, said she would like to see several changes to the electoral process to ensure an accurate vote.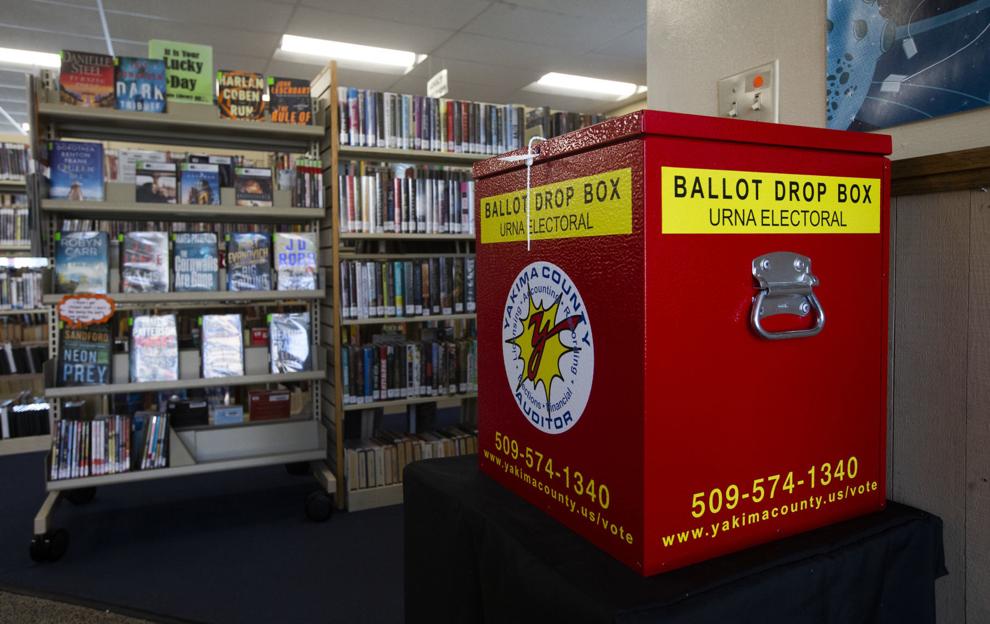 "I would like that to change in that no one can come to your house and take your ballot. And there has to be some sort of background check, "Dick said. "(It's) very, very important that Wapato come out and vote."
Instill confidence
Secretary of State Kim Wyman said her office offers a rigorous certification training program for county election officials, which requires a thorough assessment and at least two years of proven electoral experience. Ross and his staff are certified by this program. Those who verify signatures must be trained by the Washington State Patrol, and the only people who can ultimately reject the ballots are members of the county canvassing council – the district attorney, county auditor, or chairman of the county council. county commissioners, she said.
Wyman said the counties were responsible for running the elections, coordinating with the canvassing board and certifying the county election results, but added that his office was happy to assist, given the circumstances. unusual events surrounding the 2017 election. Wyman said the office did not advise Ross on what to do, but that his staff attended solicitation council meetings as observers to help build trust. in the process.
"The election officials and the county auditor did a great job in conducting the election," Wyman said. "The takeaway from voters should be that the Yakima County auditor's office is well run and their votes will be counted. "
Ross also referred the complaints to Yakima County District Attorney Joseph Brusic, who, along with the Yakima County Sheriff's Office, opened an investigation into the situation in 2017. The investigation was ultimately closed when residents of Wapato did not cooperate, said Ross and Brusic.
"A lot of people didn't want to be registered for fear of reprisal, which I understand, but you can't lay criminal charges without a victim," Ross said.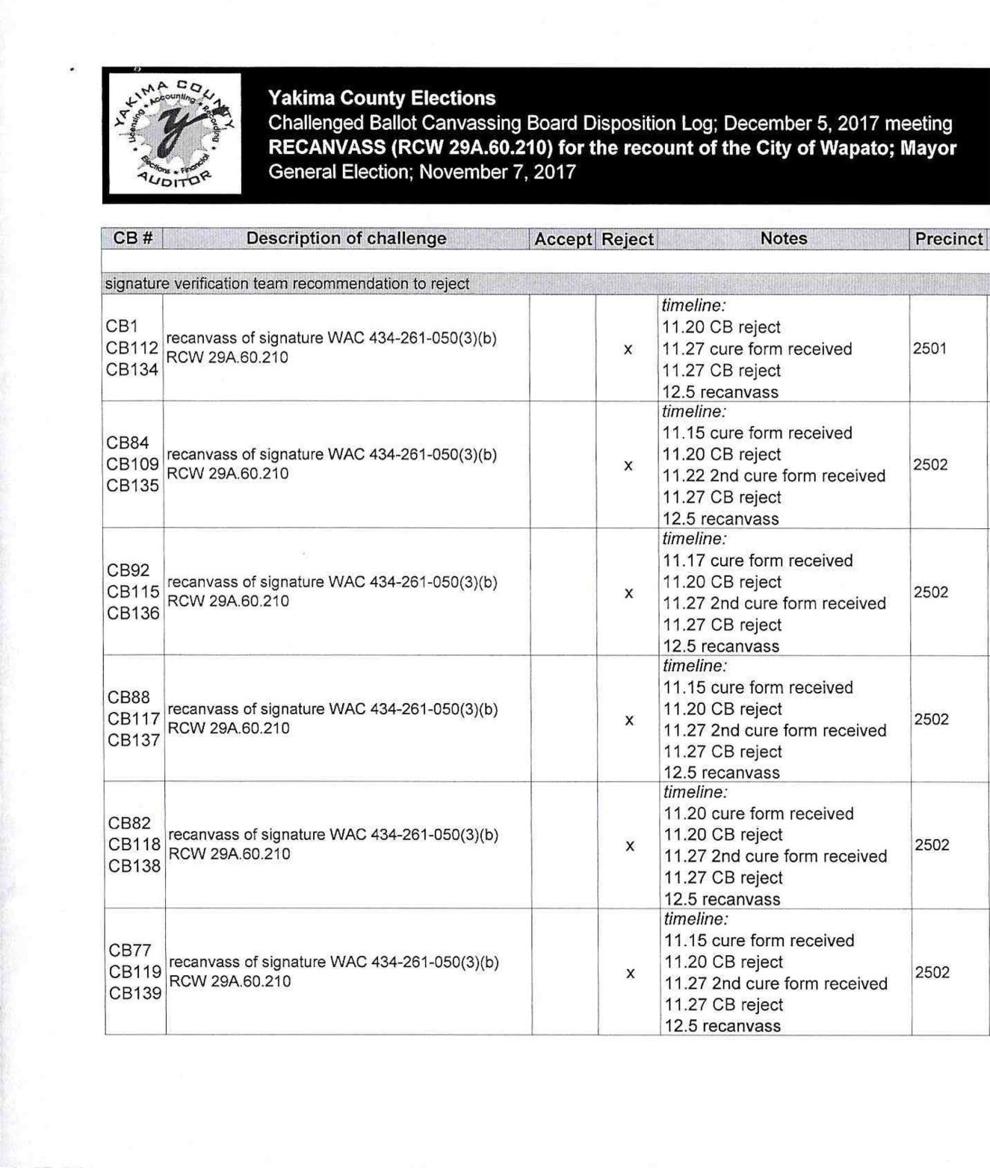 Brusic said law enforcement and his office need the residents' cooperation, whether in connection with the ongoing criminal investigation into the city government or anything else that arises. He encouraged people to exercise their right to vote.
"For this next electoral cycle, I urge all registered Wapato voters to vote for those they want to represent them," Brusic said.
Speak
Submitting a forged signature and ballot is a felony under Washington state law, punishable by severe penalties, Ross said.
"It's very easy to see when something is wrong, when people don't sign their own names," he said.
He said residents can call his office with any concerns about suspected illegal activity related to the election. Anyone who feels harassed or intimidated during campaigns should contact law enforcement. It is certain that these concerns will be taken seriously.
"They have spent a lot of time and effort investigating concerns from the last election," Ross said, referring to the investigation initiated by the county attorney and sheriff. "It shows they are serious."
Brusic said anyone who is harassed or threatened must make an official report to the Yakima County Sheriff's Office.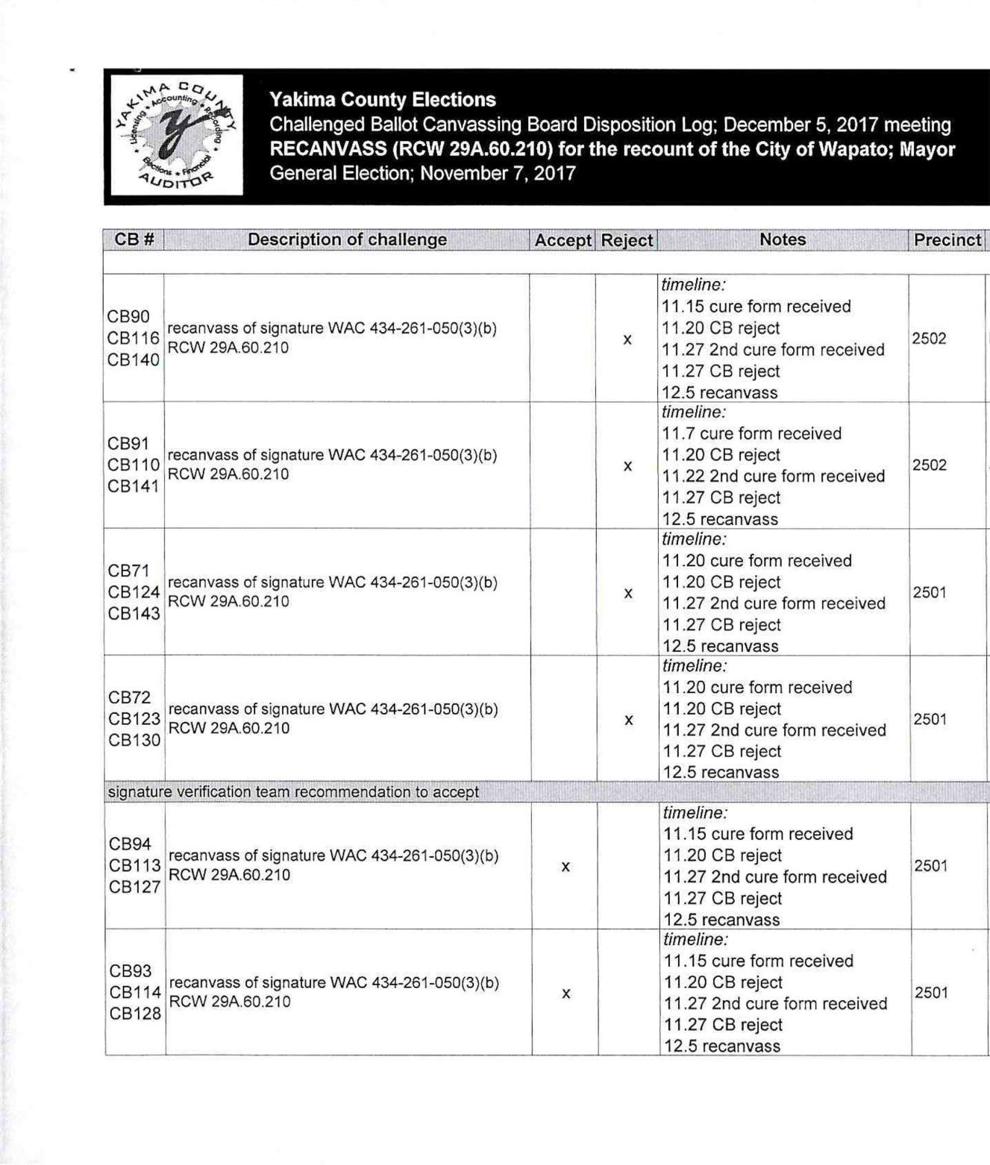 "An investigation will be conducted accordingly. This investigation will, once again, be carried out with respect and professionalism, "he said. "Our biggest concern here at the Yakima County District Attorney's Office is public safety. We want to support the great community and the people of Wapato.
Garza said he believes this year's election will go smoothly. He encouraged the residents of Wapato to vote.
"Everyone who has the right to vote should vote, because it is our American right," he said. "If people want change, they can use their vote. Let's be positive about this next election so that we can move forward because Wapato is a great place.